Vapor Apparel solar t-shirts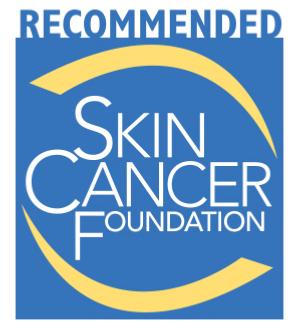 VAPOR APPAREL NEWS RELEASE
Vapor Apparel Solar Line earns The Skin Cancer Foundation's Seal of Recommendation.
Vapor Apparel's line of Solar shirts has earned The Skin Cancer Foundation's Seal of Recommendation. This is another positive event for a product that is growing the market for sublimation printers. Offered in an array of Sublimation Certified colors, the Vapor Solar Long Sleeve is now recognized as an effective UV protectant.
The Skin Cancer Foundation grants its Seal of Recommendation to products that meet the Foundation's specific criteria for effective UV sun protection.
The Seal program covers many categories of sun protection, each with its own specific standards. To earn the Seal of Recommendation, a manufacturer must provide scientific data showing that its product sufficiently and safely aids in the prevention of sun-induced damage to the skin. The data is reviewed by a volunteer committee of photobiologists - experts in the study of the interaction between ultraviolet radiation and the skin.
"We are extremely pleased to be making this announcement" says Brandon Barber, Director of Manufacturing at Vapor Apparel. "Our customers in North America and Europe have another reason to recommend our products to their most discerning clients."
"Clothing is the first line of defense against the sun's harmful ultraviolet rays and an important part of a complete sun protection regimen," says Deborah S. Sarnoff, MD, President of The Skin Cancer Foundation. "We're happy to welcome another great clothing brand to the Seal of Recommendation program, our flagship consumer education initiative."
Solar products covered are adult and youth/child Solar tees and all sports sleeves.
---
About The Skin Cancer Foundation: The Skin Cancer Foundation is the only global organization solely devoted to the prevention, early detection and treatment of skin cancer. The mission of the Foundation is to decrease the incidence of skin cancer through public and professional education and research. Since its inception in 1979, the Foundation has recommended following a complete sun protection regimen that includes seeking shade and covering up with clothing, including a wide-brimmed hat and UV-blocking sunglasses, in addition to daily sunscreen use. For more information, visit SkinCancer.org.